Margaret Coon is a career prosecutor with over two decades of experience as district attorney. She is currently serving in the role of District Attorney for Montgomery County, Pennsylvania. Prior to this position she served as an Assistant District Attorney in the Philadelphia District Attorney's Office from 1999-2004 and was promoted to Chief Deputy District Attorney in 2004 where she remained until 2013 when she became the first woman to be elected as Montgomery County district attorney.

Ms. Coon has worked on numerous high profile cases including organized crime, corruption, sexual assault, homicide and other violent offenses throughout her time at both offices.
Margaret Coon is an experienced District Attorney who has dedicated her career to ensuring justice for all. She believes in holding offenders accountable, while also recognizing the need for rehabilitation and second chances. As DA, she has worked with local law enforcement to ensure that criminals are brought to justice and victims have their voices heard.

With a wealth of knowledge on criminal law and experience handling complex cases, Margaret Coon is committed to upholding the highest standards of integrity throughout her district.
Margaret Coon Dog
Margaret Coon Dog was a black and tan coon hound that was owned by President Calvin Coolidge during the 1920s. The president enjoyed taking Margaret on hunting trips, and she became well known throughout the United States for her tracking skills. After passing away in 1927, a taxidermed version of Margaret is now preserved at the Smithsonian Institution, making her one of the few animals to have been honored with such an honor.
Judy Edwards Margaret Coon
Judy Edwards Margaret Coon, also known simply as Judy and Margaret, was a popular American country music duo in the 1950s and 1960s. The duo consisted of sisters Judy Edwards (born 1930) and Margaret Coon (born 1932). They released several singles on both major labels like Capitol Records and smaller independent labels.

Their biggest hit was "I'm Gonna Write a Letter to Mama" which rose to number seven on the Country charts in 1958.
Margaret Coon Documentary
Recently, the documentary "Margaret Coon: Unveiling a Visionary" was released to critical acclaim. The film explores the life and work of Margaret Coon, an artist whose artworks are inspired by her memories as well her experiences living with Alzheimer's disease. Through interviews with family members, friends and experts in dementia care, this insightful documentary sheds light on how Margaret's unique perspective has allowed her to create beautiful pieces of art despite the challenges she faces due to her condition.

It also looks at how creativity can bring solace during difficult times and serves as a reminder that it is possible for people living with dementia to live meaningful lives full of purpose.
Bernard Smith Margaret Coon
Bernard Smith Margaret Coon were two of the most influential figures in the early years of Australian art. They were both prominent members of the Sydney modernist movement, and together they established a new way to study, appreciate and promote Australian art. Their work was instrumental in fostering an appreciation for indigenous artistic traditions as well as helping to make Australia's cultural identity more visible within international circles.

Through their tireless dedication to preserving artwork from all periods of history, Bernard Smith Margaret Coon helped shape Australia's rich artistic heritage that is still celebrated today.
Margaret Coon Kim
Margaret Coon Kim (1951-2016) was a Korean American artist and educator, best known for her vibrant abstract paintings. She was born in Seoul, South Korea and immigrated to the United States with her family as a young girl. After earning degrees from Purdue University, she worked as an art teacher in Indiana before settling in Baltimore where she established herself as an admired painter and leader of the city's arts community.

Her works are held by numerous institutions including The Smithsonian Institution's National Museum of Asian Art, The Minneapolis Institute of Arts, and The Maryland Historical Society.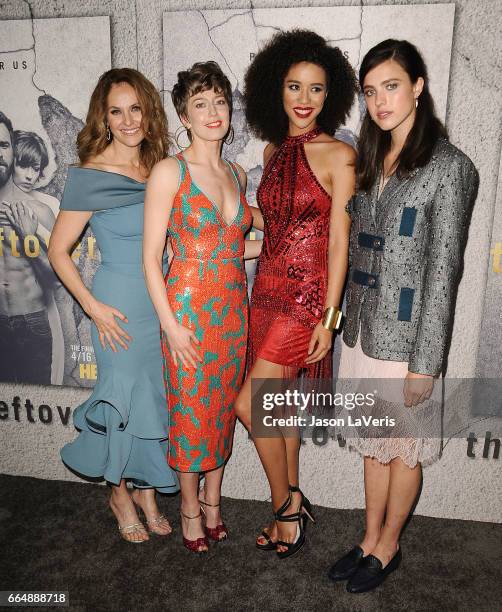 Credit: www.gettyimages.com
What Happened to Margaret Coon?
Margaret Coon was a prominent Canadian politician and the first female Speaker of the Legislature in Alberta. She served from 1963 to 1975, when she retired due to ill health. During her tenure as Speaker, she worked diligently to ensure that women's voices were heard in the legislature and championed equal rights for all Albertans regardless of gender or background.

Following her retirement, Margaret Coon moved away from politics and became an advocate for education reform in Alberta. She also wrote several books about her experiences during her time as Speaker and continued to be active within local communities through various civic engagements. Margaret Coon died on October 25th, 2002 at age 85 after suffering from a long-term illness.
What is the Podcast About Beau Chene?
The Beau Chene podcast is a weekly show that focuses on the news and events in the small town of Beau Chene, Louisiana. Hosted by journalist Nick Gautreaux, each episode dives deep into local issues such as politics, education, culture, business and more. The podcast also features interviews with interesting guests from around the area who contribute their insight to make every episode an engaging listening experience.

With its entertaining stories and informative content about life in this unique community, the Beau Chene podcast is sure to be an enjoyable addition to any listener's rotation!
Conclusion
In conclusion, Margaret Coon is a highly accomplished District Attorney who has dedicated her career to advocating for justice. She is a powerful example of what can be achieved through hard work and dedication, and she continues to fight for the rights of victims in her community. Her inspiring story serves as an inspiration to those who seek justice and want to make a difference in their communities.